EXHIBITIONS
2009 - Galleria d'Arte Gallery, Ink, Wilton, CT

2007 - Galleria d'Arte Gallery, Lanes, Lines, Swirls, Symbols, Wilton, CT

1992 - d'Arte Design Gallery, Modular, Stamford, CT

1991 - d'Arte Design Gallery, Works on Paper, Stamford, CT

GROUP EXHIBITIONS

2003 - Paraskavedekatriaphobia, Pablo's Birthday Gallery NY, NY

2002 - Gravity, Robert Pardo Gallery, New York, NY

1994 - Extrapolation, Pino Molica Gallery, New York, NY Rome, ITALY

1993 - Europa America 360° E- venti. Pino Molica Gallery, Rome, ITALY

1992 - Europa America 360° E- venti. Pino Molica Gallery, NY, NY

1988 - Invitational - Massachusetts College of Art, Boston, MA

1987 - National Drawing '87, Trenton State College, Trenton, NJ

1986 - WUNSCH Council for the Arts, Glen Cove, NY

1985 - The Drawing Center - Selections 29, NY, NY

1985 - 1986 Drawing National

- The Everson Museum of Art, Syracuse. NY

- University of Arizona Museum of Art, Tucson. AZ

- Newhouse Gallery, Snug Harbor Cultural Center, Staten Island. NY

1985 - 22 Wooster Gallery, NY, NY

1983 - Kagawa Junior College, Kagawa, JAPAN

1983 - Sanyo Broadcasting Company, Kagawa, JAPAN
BIOGRAPHY

Evan Polenghi is a product of Milano, Italy and New York City. His bicultural and bilingual background have encouraged his dedication to continually expanding his horizons and crossing boundaries by exploring other cultures through his art and through his travels. Evan's ongoing contribution is as a creative of unusual artistic diversity, versatility, and innovation in the Fine Arts, with mixed media works that have a sculptural basis, as well as within the Design and Illustration world. His works have spanned a gamut from works on canvas, to larger mixed media works, early works in stone, to paper, pen and ink, and auditorium-sized murals, serious to whimsical.

Evan has had the opportunity to exploit his skills and versatility to complete projects for a wide variety of companies, private entities and organizations with a diverse range of visual needs, from business and adult interest to creating works that capture the attention of children, encourage their participation and convey positive reinforcement to the environment in which they are created. Evan's educational background in Italy, later in Mamaroneck NY, and at Pratt Institute (B.F.A. with honors) have provided the underpinnings for his foray into many aspects of the world of visual arts. Among Evan Polenghi's accomplishments are several commissions and an extensive list of commercial clients including the Museum of Modern Art, The Gap, The World Financial Center, Time Inc.,Toshiba, The New York Times, among others. Evan's work is also in private collections around the world including the U.S., Japan, Europe, and Latin America.

Evan has consciously maintained a separation between the Commercial and Fine Arts world which, although challenging, has helped him retain a purity in both. This has permitted Evan to succeed in both areas building a foundation of powerful Imagery which crosses this imaginary line. One of Evan's strengths is his ability
to alternate his visual languages and communicate to many walks of life. He accomplishes this versatility with intricate complexity or brash simplicity. Evan's images convey the consistent philosophy that art is a language, a language that communicates simply and directly or in a demanding more complex manner. Clarity is always the underlying objective. Evan's more personal work deals with that he calls "Life Basics," a communication of the elemental essential aspects of our existence, trials, successes, and efforts of our lives.



ARTIST STATEMENT


Through my work I am intent on transmitting a confirmation of existence, a definition of self, as well as a record of thought and a personal interpretation of life and purpose. I have used the term "Life Basics" to broadly define my work.

First apparent as paintings, upon inspection my work reveals an organic physicality which both includes and blurs boundaries of the common disciplines of art: painting, sculpture, drawing. The term "Relief" or construction has been used to categorize my work. I manipulate many recycled materials that then become intrinsic to the work, sometimes revealing their original form, and other times transforming them to be unrecognizable.

One of my aims is to encourage awareness of many things we take for granted: life cycles, the very planet we live on, its beauty, abundance, and variety, the apolitical commonalities we share crossing cultural and geographic boundaries of the human visual awareness.

My work seeks to capture life's most primal sensations, to explore the realms of the conscious and the subconscious by melding symbols, icons and the general visual experience common to us all. My work seeks to provoke questions about our own values and contributions to the planet, to others and to life.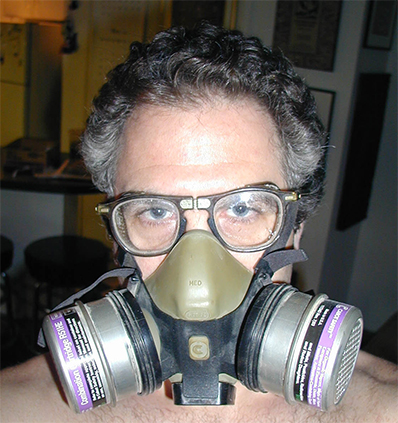 New York City, 2003



SELECTED BIBLIOGRAPHY

Publisher: ArteFact - Pardo Gallery, New York, Milano
Open Studios: Who,What,Where,Why
ISBN: 0615130216

Publisher: Pollyrhythm Productions | The Learning Maestros, New York, NY
Red Dogs and Pink Skies, Paul Gauguin on Painting & Music
By Bruce Adolphe and Evan Polenghi
ISBN: 0-9701249-1-0
The Musical Rexicon By Bruce Adolphe
Illustrated by Evan Polenghi
ISBN: 0-9701249-0-2

Publisher: Chronicle Books, San Francisco, CA
Bringing Up Baby: The Illustrated Guide to Raising Humans
Edited by Pam Sommers
ISBN: 0-8118-0886-6

Publisher: Journey Editions
The Absolut Book.: The Absolut Vodka Advertising Story
By Richard W. Lewis
ISBN-10: 1885203292

Publisher: Scholastic Press, New York, NY
Illustrated StoryBook "I'm Your Bus"
By Marilyn Singer and Evan Polenghi
ISBN-10: 0545089182
ISBN-13: 978-0545089180

Publisher: Institute for Electronic & Electrical Engineers, New York, NY
Illustrated Book "Being the Boss"
By Kent LineBack
ISBN: 0-87942-212-2
Illustrated Book "The Calculus Tutoring Book"
By Carol and Robert Ash
ISBN: 0-87942-183-5

Publisher: Syracuse University, Everson Museum of Art, Syracuse. NY
Syracuse Scholar: An Interdisciplinary Journal of Ideas,
special issue on contemporary drawing
The Syracuse Scholar - Everson Museum Drawing National
Introductory text by John Perreault and Clement Greenberg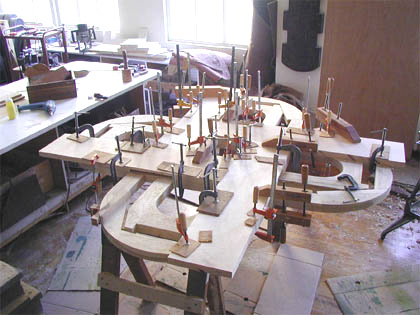 New York City, 2000